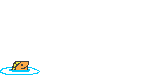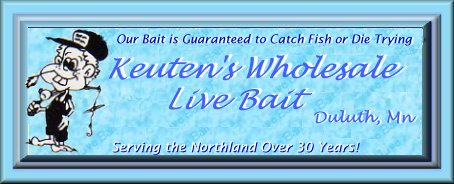 MINNESOTA FISHING...

MN Fish Tails

MN Fishing Reports

Mille Lac Reports

MN On-line

Duluth Trib Outdoors

Bob Mitchell's Stream Reports

MN Weather

Superior-Lite Fishing Report

Billís Time Out Charters, 525-4598
1643 Wildwood Road, Capt. Bill Miller
Charter fishing from Barkerís Island Marina.


Moon Phases

MN Fishin' MusiciansWhen they ain't fishin' they's a makin music!


Current Stream Flow Water Conditions

Lake Superior and Tribs Seasons


Stream Trout Inland


Fishing License


Fishing Regulations


DNR License Bureau Calendar


MN Record fish


Minnesota DNR

Minnesota Sea Grant Home Page


Minnesota Army Corps Projects


Lake Finder


AAA locations in Minnesota


Minnesota Map


Blast a Map allows you to e-mail a map of an area , great for sharing fishing hot spots directions!


Road Atlas


Great Lakes Bathymetry Maps


Underwater Technologies Lake Maps


MN DNR Map Center

Fish Consumption Advisory

For more information about Minnesota

<! START SECOND COLUMN XXXXXXXXXXXXXXXXXXXXXX->

Minnesota Anglers Home Pages

Anglers Comments-
&nbsp Post your fishing reports!

Fish of Lake Superior


Trout and Salmon ID


MN DNR Fish ID
Museum of Natural History - Fishes


Coast Watch Surface Temp Maps

NOAA Coast Watch Surface Temp Maps

Great Lakes Ice Conditions ( This is a gopher system, select a current date.)

Daily Weather Report

Satellite image; updated hourly

Interactive Marine Observations this is java script, click on the Great Lakes

Open Waters Forecasts (waters beyond 5 nautical miles of shore)

or Lake Superior


City Net Minnesota


MN State Parks Page


Explore Minnesota


Visit Superior


MN Searchable "Where to Stay" Directory


Searchable Parks Directory ref: L.L. Bean Company


Boundary Waters Canoe Area Wilderness
KEUTEN'S WHOLESALE LIVE BAIT Duluth, MN